Relegation-haunted Windies visit Rileys in week eight aiming to put the brakes on the TR juggernaut that has now racked up five wins on the bounce. Rileys did Windies a favour last time out by beating fourth-bottom Lamb B. But if a top three spot is to be maintained Rileys will need to maintain their new-found consistency against a side boasting just two wins all season…..
Team Rileys 1 Windies 0
Nick Powell gives Team Rileys some six appeal on the night by racking up a half a dozen wins on the bounce. Jack Sewell is Big Nick's opening rack victim. Sewell breaks and pots before his visit ends with a foul. Powell makes the clearance look easy as Rileys again get off to a flyer.
Team Rileys 1 Windies 1
Multiple chances go begging as Steve Pardner loses the next. The Pest demonstrates his displeasure over his own performance by taking time out from pool to take in the remaining minutes of Germany v Holland in the Euros. TR skipper Bob Grant would later rue the decision by Rileys' cameraman and video editor to go AWOL.
Team Rileys 1 Windies 3
The early optimism diminishes still further when Kyle Wilson misses a pot and Al Smith clears up in rack three. And when a strangely off-colour Andy Jones is beaten by Glyn Howells in the next Rileys are suddenly 3-1 down. Howells contrives to mess up a relatively simple counter-dish but a missed attacking long pot lets Windies outspoken frame commentator back in for the win.
Team Rileys 2 Windies 3
Here comes the fudge… and there's plenty of it as Bob Grant looks to get Rileys back on track against Tim Fox. The Windies player is the big favourite early on as TR's malaise on the green baize continues. Fox makes it difficult for himself by hampering himself on the black. The miss follows and Captain Fudge is back in the hunt. Rileys' skipper lives up to his nickname with his post-missed black opener before sinking the rest.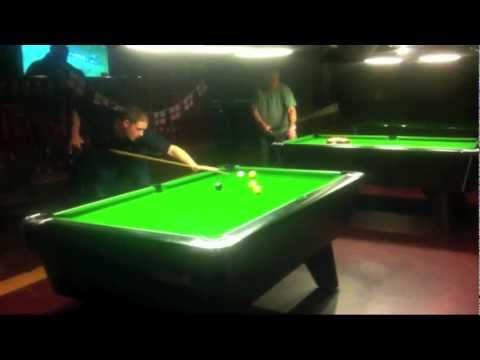 Team Rileys 3 Windies 3
"Parity at the halfway stage" says newly designated commentator Nick Powell. The 'power's' not wrong as Dave Walker takes the cherry by the horns at the second bite of the bull. Big Nick expects Pubby to clear when the second opportunity arises. And when the diminutive Lee Oliver lets Walker back in he obliges in usual clinical style.
Team Rileys 4 Windies 3
The momentum is with Rileys and despite an under-par opening half display suddenly find themselves 4-3 up when Paul Coppock marks his return with a winning display. Coppsy is fortunate to return to the table after Davies is presented with a gilt-edged opportunity. But return he does and the final few balls are dispatched with clinical efficiency for a morale-boosting rack win.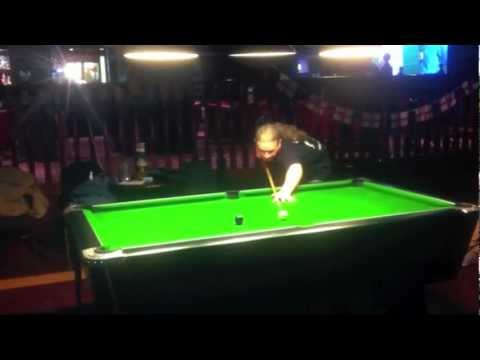 Team Rileys 5 Windies 3
Nick Powell's looks to dish but misses a ball along the cushion at the start of a crucial rack eight. A fudge battle then ensues and Big Nick ensures it's the hour of the power after forcing the error. A simple opener precedes a tricky pot into the middle before the routine black.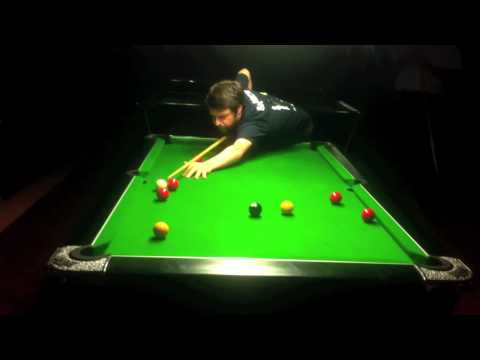 Team Rileys 5 Windies 4
A conservative Dom Mills loses out to Al Smith to keep Windies' hopes alive. The Gypsy takes a safety first approach but is punished when another snooker attempt fails. Smith nails a treble amid suspicions that the double had been the designated shot. The black's a beauty however and we're at 5-4.
Team Rileys 5 Windies 5
The Pub Player is left cursing a missed opportunity when parity is restored. A missed pot into the middle keeps Glyn Howells alive but Walker is still in control. The decisive moment arrives when Pubby gives two after attempting a thin snick. The white lands nice for Howells who also enjoys the run of the balls when moving his bad red before three simple pots gets Windies to 5-5.
Team Rileys 6 Windies 5
Rileys require a captain's performance to get them to six and the Big Fudge obliges with a smart counter-dish. Bob Grant's juices are flowing with the one-visit win. His euphoria takes a hit with the news that there was no juice in the camera's battery. Will Rileys' world-wide audience believe Captain Fudge produced a counter-dish? The jury is out. "YouTube that" shouts Ant Bunting…. oops…. wrong game, wrong opponents, wrong season.
Team Rileys 7 Windies 5
Before we begin check out the following diagram and table position:
EPA guidance for a foul snooker (left) + table position (right)
As you can see the above guidance is an almost perfect example of the shot faced by Andy Jones in the last after Lee Oliver plays an intentional foul. Jones calls the foul snooker which sparks some heated exchanges between the two sides. Rileys skipper Bob Grant agrees with the correct call but his Windies counterpart Nige Doyle takes the opposite stance. Dave Walker weighs in with his alchohol fuelled (and correct) views of the call before Oliver demonstrates little man syndrome – ring any bells Dave Crossland – with his playground rant of 'are you calling Nige a cheat?' The answer is no Oliver - Rileys are simply demonstrating a superior knowledge of the rules. Glyn Howells puts his two-penneth in by repeating (over and over) 'c'mon guys it's a re-rack'. Captain Fudge responds by telling Howells in no uncertain terms to shut up. He adds: "We are sorting it by speaking to the committee and if you don't like it you know where the door is." If Howells was unaware of said door Grant's strong arm point in that direction will have put him in the know. The furore ends unjustly for Rileys with a re-rack and we're back to square one in terms of rack 12. Jones is first to go for the clearance after the restart but faces a tricky final yellow. The Professor hits the middle jaw but ends up with a snooker with the white behind what had been his object ball over a bag. Davies makes the escape but Jones follows up with a deft pot before a simple black to cue celebrations – and a sixth successive win – for TR.