TR go into week 16 determined to end a poor run of three games without victory but face a rejuvenated Lamb B side who thrashed Kicker 9-3 last time out. With champions-elect Replay facing champion nob jockeys Silver Jubilee and stable-mates Ollies hosting Sheps it's a big week for the battle to claim the runners-up spot….
Team Rileys 0 Lamb B 1
Tony Bowler goes on record saying he fancies his team to win this match. And Lamb B opener Paul Henry demonstrates that the Winds-based team means business in rack one. Nick Powell misses with an ambitious opening shot following the in-off from break – allowing Henry to take control before laying the fudge. Big Nick makes the escape but opens the gap for Gandalf to complete a composed clearance with aplomb. Is it a crazy opening shot from Rileys' diminutive potter? You decide: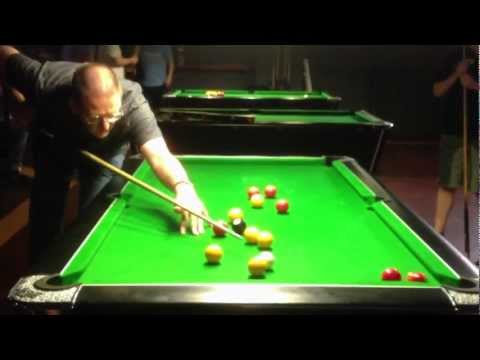 Team Rileys 1 Lamb B 1
A marathon nine minutes and six seconds of footage for rack two. For those in a hurry fast forward to the five-minute mark to see Rick Smith's clearance attempt. Bob Grant appears in trouble following a sequence of fine pots at the midpoint of the game – but the key ball is missed and Captain Fudge is back in. The snooker surprises no-one in the TR camp and on the far table the Ollies contingent – who are a fifth of the way through their opening rack – give Grant an approving nod. The foul comes in and Grant clears with ease to restore parity.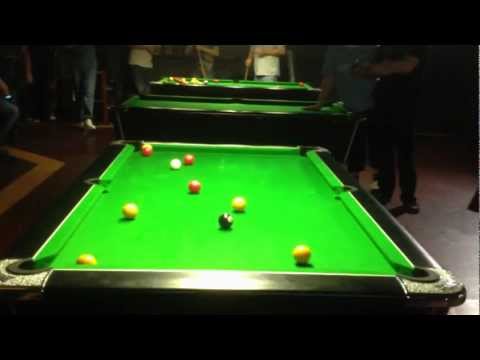 Team Rileys 2 Lamb B 1
Having Ollies 'in da house' has even rubbed off on potting machine Dave Walker. It's another lengthy one with fudge and counter-fudge aplenty after Pubby covers the bottom right bag. Lamb have a glimmer of an opportunity before the Pubster takes out a nice clearance. It includes a double into the middle (which is less surprising than a Grant fudge) before a fine penultimate shot. "A nice accomplished clearance" says King – and who could argue? We'll have Replay trying to poach him soon….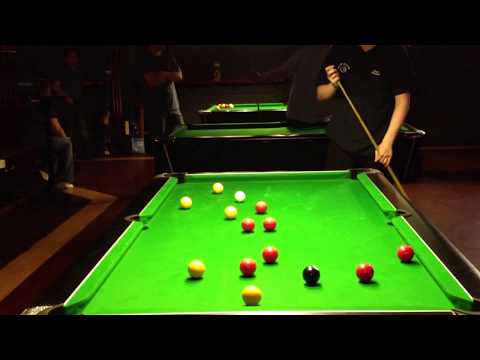 Quick update on the Ollies v Sheps match… still 0-0.
Update on the Replay v Silver Jubilee match… yep, half the Jubilee team are still tossers.
Team Rileys 2 Lamb B 2
An ambitious attempt from Jason King to go for the dish is punished in clinical fashion by Lamb's number four. The missed pot into the middle leaves the angle for the Lamb man to play a cannon and stick his one bad ball over the pocket. The rest proves a doddle and it's back to all square.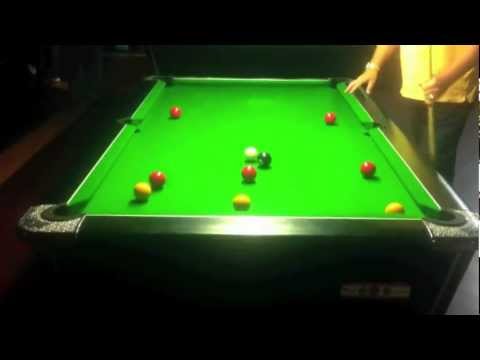 Team Rileys 3 Lamb B 2
Matt Norbury delivers a hammer blow to Lamb's hopes by defeating Tony 'The Bullet' Bowler in rack five. The Bullet, who enjoyed a strong record against TR prior to the current season, looked in control and few would bet against him before the positional shot onto the black goes awry. Bowler leaves the black close to the pocket – but not close enough. Nobby takes them out in confident fashion with a fine positional shot onto one of his yellows near the bottom corner all but sealing the deal.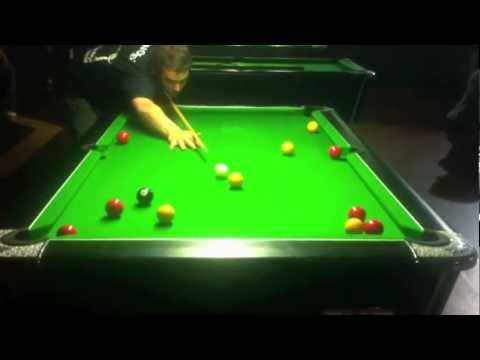 Team Rileys 4 Lamb B 2
Jimmy Rhodes nails a three-ball plant off the black and into the middle in the early stages. And it's Rhodes who is a heavy favourite when an Andy Jones mistake gifts the Lamb player two shots. But Rhodes misses a fairly routine pot after also failing with his opener. Jones opts to fudge after an errant positional shot and when the two arrive The Professor mops up courtesy of a clever cannon shot that leaves the S&DPL top stats man perfectly placed.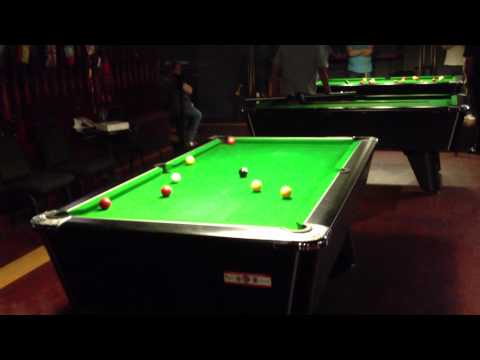 Half-time
Chief reporter Jason King is putting the questions to Rileys captain Bob Grant in a new addition to the increasingly popular TR website. And is there a note of sarcasm at the end?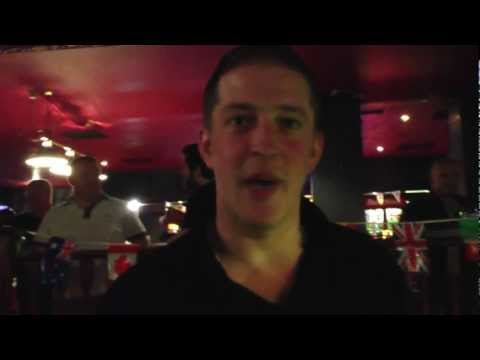 Team Rileys 4 Lamb B 3
Guest commentator Carl Horsefield takes time out from the marathon match over on the far table to add some expert analysis. "The only way you can win it is by winning," says Horsey – and he's right you know. Bob Grant has big chances in a lengthy rack covered in fudge and is first down to the black. Only part of the pocket is visible but Grant fails to sink the winning ball after an excellent positional shot onto his final colour. Once again its fudge but now with Rick Smith in control. He spurns a couple of early chances before finally making the last of a number of two shot opportunities count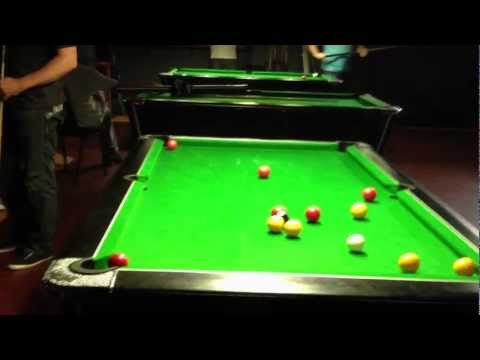 Team Rileys 4 Lamb B 4
Just like the previous rack Rileys are left to rue a number of missed opportunities from the in-form Matt Norbury. Late on in the rack Nobby leaves himself too straight on a pot down the rail before an attempted snooker goes wrong. Dave Whitehead, who had also let slip a number of chances early on, needs no second invitation this time around and makes the clearance look simple and would you Adam and Eve it we're all square again.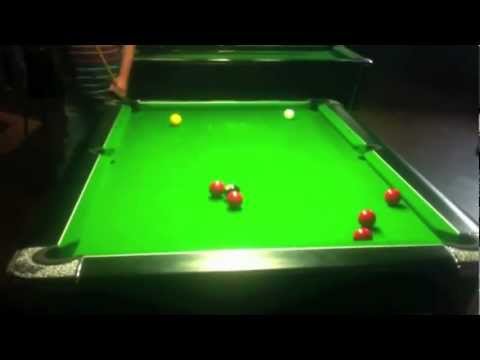 Ollies 4 Sheps 2 (this may be wrong)
The footage is on the Ollies match with Carl Horsefield bringing home the win. Like moths to a bright light a disagreement over a potential foul snooker attracts the interest of the camera-man and commentary team. The foul snooker is belatedly given and Sheps look set to take the rack but after a decent opener the two shots are wasted. A fudge fest follows which Horsey wins fetlocks down before an accomplished finish. The pot and cannon to dislodge his one bad ball is a beauty. Take a look: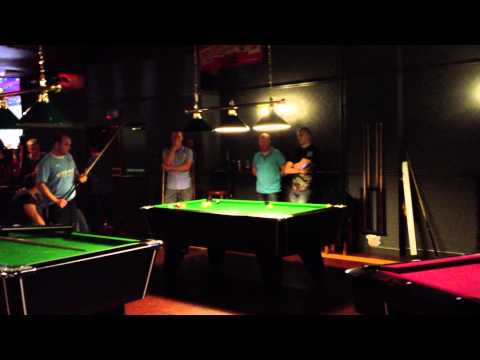 Team Rileys 5 Lamb B 4
Dave Walker takes over from team-mate Andy Jones at the very top of the S&DPL Prem One stats tree to inch Rileys back into the lead. Not content to demonstrate his fudging ability in his first game Pubby takes it up another notch in rack nine. The team ethic pays dividends before the customary clinical finish gives Walker another victory of an impressive campaign.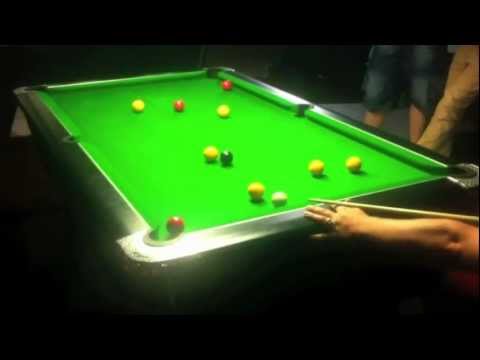 Team Rileys 6 Lamb B 4
The Bullet fires another blank as Rileys ensure at least a draw from the match when Kyle Wilson overcomes Tony Bowler. Lamb's number one is favourite early on and controls the key bag before giving away a strange foul snooker. A refereeing clanger almost follows before Wilson embarks on a clearance attempt. The final yellow fails to drop but the tables have turned. And when Bowler turns to the fudge The Rookie responds with a delicate shot with side to pot his way out of the snooker and in effect take the rack – prompting Dave Walker's ejaculation celebration noises.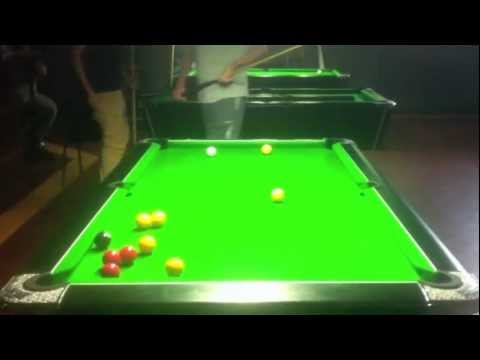 Team Rileys 6 Lamb B 5
TR are almost celebrating the win when Andy Jones has a gilt-edged opportunity to take the hosts to the magic seven mark. But in a positional shot as unlikely as the 7-4 singles win for Adam Clark over Roy Cusworth The Professor leaves himself short on his final shot. Jones still manages to sink the black with a fine cut into the middle, but somehow manages to sink his opposition's red into the other middle to keep Lamb B alive.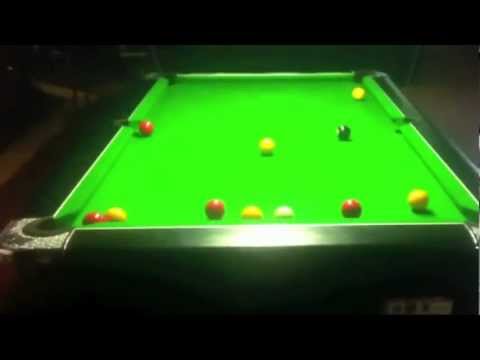 Team Rileys 7 Lamb B 5
The match-deciding last rack is a repeat of the opener with Nick Powell facing Paul Henry. And following some early sparring it's Big Nick who shows exactly why Danny 'The Moan' Shone ran scared of a money match. The clearance is quality and can be viewed by clicking on the below:
Full Time
Another summary – this time from vice-captain Dom MIlls – to prompt  a further debate whether these clips add or detract to the website.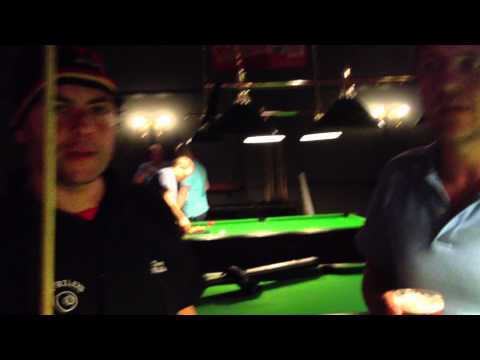 S&DPL round-up
The Ollies match finishes hours after Rileys complete their fixture. And it is the hosts who take a 7-5 win which effectively ends Sheps' hopes of finishing second. Defending champions Replay triumph 8-4 over Silver Jubilee which relegates the latter down to third with Rileys now four points clear in a two-way battle for second.