Week three pits Rileys against a team they have never lost against in the Conmen (formerly Kicker). But TR are yet to post their maiden victory while Conmen are on a high after winning the hearts and minds of many with their demolition of Silver Jubilee one week earlier. Can Rileys turn the tables on Brad Dyer and Co…..
Team Rileys 1 Conmen 0
Nick Powell gives Team Rileys their first opening rack victory of the season with a composed counter-dish. Conmen's opening bat pots off break but begins to lose position before the almost inevitable miss arrives. Powell has plenty of work to do before overcooking his final colour. But the double's on and Big Nick sinks it with panache.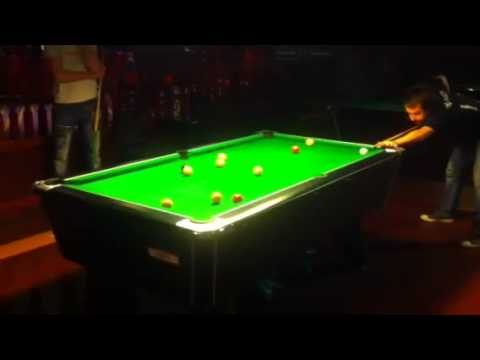 More to follow