Following the departure of Tony 'The Bullet' Bowler it's perhaps no surprise to see the side formerly known as Lamb B struggling. Team Rileys also find themselves in the bottom three after a shocking star to the season. TR are also bemused by their opposition's decision to call themselves Team Rileys B. There's only one TR… A, B or otherwise – and lets not forget it took all of 10 minutes to come up with that name.
Team Rileys 1 Lamb Rileys 0
Dave Walker is millimetres away from a counter-dish after the dry break. Ian McMullen is also pretty close to an ambitious double before Pubby takes out a regulation clearance to give the real TR the start they crave.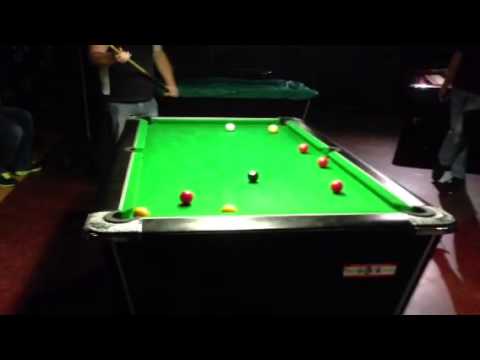 Team Rileys 2 Lamb Rileys 0
Nick Powell's insistence that his break 'is not that bad' convinces Bob Grant to let the diminutive potter show his worth. It comes up dry after Big Nick produces a break off shot as weak as an excuse from The Moan. But Powell bags the win after uncharacteristically throwing in the fudge.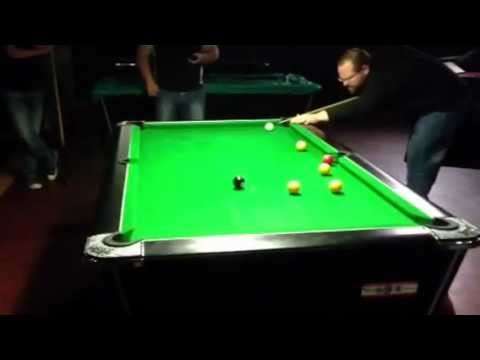 Team Rileys 2 Lamb Rileys 1
Is the subject of TR's worst referee open to debate again? Big Nick has worn the reffing crown in style. But Dave Walker makes his play by calling a foul on team-mate Paul Coppock that seal's his fate in rack three. Can you spot the foul?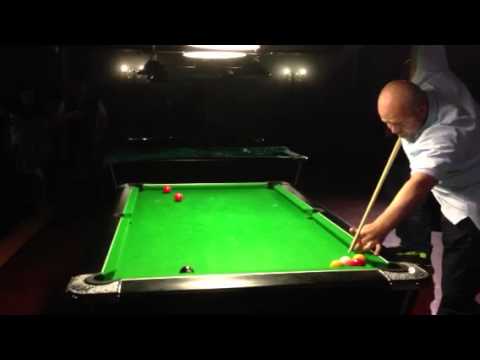 Team Rileys 3 Lamb Rileys 1
Rileys reopen their two rack advantage when Andy Jones takes out Pete Lorne in the next. Fortune favours The Professor when a little tickle down the rail leaves his opponent – who would still be in trouble – snookered. Jones still leaves himself a tricky little black but it drops and TR are back in control.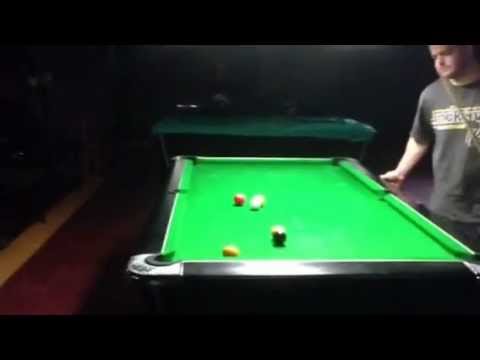 Team Rileys 3 Lamb Rileys 2
An error-strewn next is epitomised by a poor positional shot by Dom Mills to get on the black. Jimmy Rhodes, who also failed to cover himself in glory, gives The Gypsy another opportunity but his handed the initiative straight back and it's 3-2.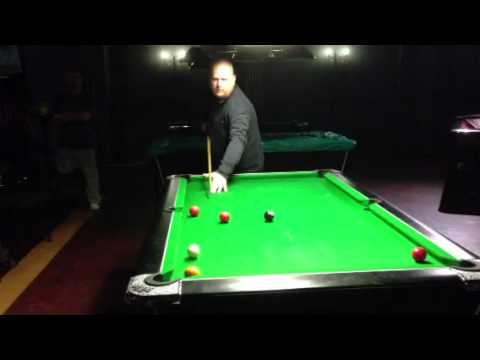 Team Rileys 3 Lamb Rileys 3
Jason King has the opportunity to give Rileys the advantage at the match's midpoint. But his newly formed moustache plays havoc with The Terminator's meticulous shot preparation. Paul Henry has no such nose tickling issues and gets his side back on level terms.
Team Rileys 4 Lamb Rileys 3
As is usual when Captain Fudge table to the table the camera work goes out of the window. There's fudge – and that's no surprise with Paul Henry against Bob Grant. And the (real) Rileys' skipper comes out on top in a rack of mixed quality.
Team Rileys 4 Lamb Rileys 4
Matt Norbury maintains the only 100 per cent record Rileys boast this season – and loses his fourth from four. It's not a pretty statistic, matched only by the various moustaches on show and we're back to all square.
Team Rileys 5 Lamb Rileys 4
Last season's Prem One top stats man is (almost) unaffected by the indifferent displays his teammates have collectively brought to the table this season as Dave Walker bags another win.
Team Rileys 5 Lamb Rileys 6
It's a cacophony of disaster for Rileys as they slip behind for the first time in the match. Big Nick misses out on a tricky clearance before Lamb draw level and then Kyle Wilson is guilty of some dubious shot selection decisions to gift the away side the minimum of a draw.
Team Rileys 5 Lamb Rileys 7
TR are collectively too depressed to put their thoughts into words. Here's what happened in the last: