Blue Bell Wood have silenced the doubters with their impressive start to Prem One and with just one defeat to their name are riding high in the top flight. TR remain in the relegation zone after the previous week's disastrous draw against whipping boys Marleys. But can Rileys reverse both team's fortunes…
TR 0 Blue Bells 1
Following a practice session that does little other than make TR wary of the Crucible table Nick Powell fails to get going in the opener. Rick Bradbury is also not at his best but does enough to get over the line after a number of attempts when a Big Nick fudge leaves a slight opening.
TR 0 Blue Bells 2
When a Perri Bethell visit breaks down it looks like serious fudge territory. But as per Big Nick in the rack before Bob Grant struggles to get out of reverse gear. And it's an assured clearance from Bethell and a thunderous penultimate red that puts Blue Bell 2-0 up.
TR 1 Blue Bells 2
The crucial next goes Rileys way after Fran Sidebottom's attempted dish falls a couple of balls short. A tactical exchange works in Dom Mills's favour. With the clearance on The Gypsy gives himself a lot to do with the black and misses but sticks the white safe. Sidebottom lays a fine snooker and cannot believe what happens next: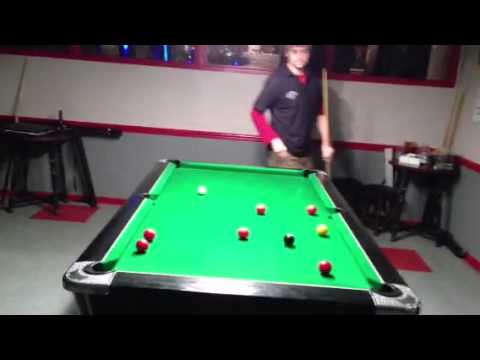 TR 2 Blue Bells 2
The camera is shut down when the next descends into serious fudge. Matt Norbury has a ball over the bag with one of Paul Smith's on top. Jiff struggles though as Nobby looks to keep the bag tied with the probable view of clearing opposition balls. But that tactic proves unnecessary when Smith fouls and Norbury is gifted the opportunity to win his first of the season – and we're only halfway through!
TR 3 Blue Bells 3
We'll combined the next two with Andy Jones playing both for TR. The redraw comes into place with Rileys down to just five players. Dave Walker (in bed), Jason King (in Australia), Paul Coppock (in a drug-induced stupor), Kyle Walker (in cognito), Steve Pardner (in denial) are all absent. Anyway The Prof falls below his own high standards in the first before redeeming himself against Baz Daws. Jones is always in control of the latter with key bags covered and nails a tricky-ish black to restore parity at the match's midpoint.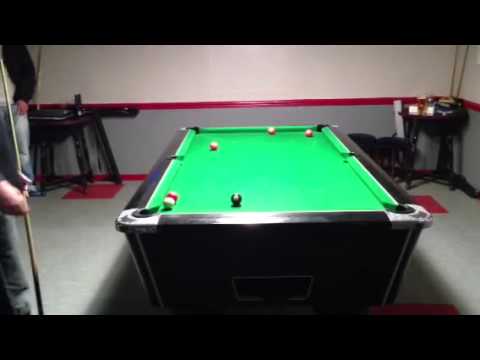 TR 4 Blue Bells 3
It's similar to the opening half match but when a lightly surprising miss from Perri arrives this time Bob Grant proves true to his nickname. The safety exchange suits Big Fudge and when the opeing arrives he grabs it with both sets of sausage fingers.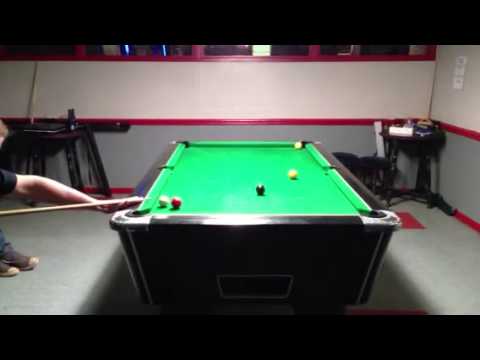 TR 4 Blue Bells 4
With his duck broken can Matt Norbury make it two from two? The answer is no. It's a succinct rack report.
TR 5 Blue Bells 4
A couple of errant shots are key to the next. Rick Bradbury is in complete control but leaves too big an angle on his penultimate colour. He can't get on the next and the momentum changes. Dom Mills gives Bradbury a half chance but the tough pot attempt misses and worse is to follow when the white drops. The Gypsy again makes life difficult for himself with the positional shot to black. But he has the two and the set up is spot on.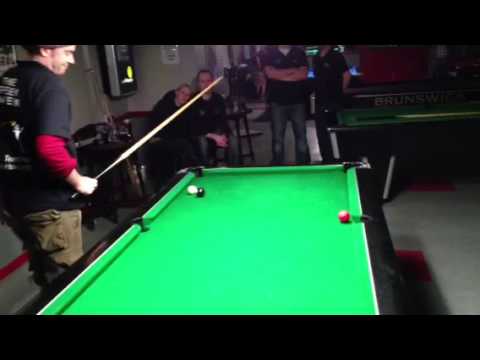 TR 6 Blue Bells 4
Two players out of form in the first half lock horns in the next. Paul Smith looks favourite from the break off but breaks down with balls left awkward for both. It's another safety test. Nick Powell prefers fire to fudge but can play both. The diminutive potter outsmarts an off-colour Smith and when he force the opportunity makes the clearance look as simple as S&DPL forum trolls Hacker and Dishmaster.
TR 6 Blue Bells 5
Rileys fancy their chances with Andy Jones up against Pete Lunt in rack 11. But Jones struggles to get going and when a snooker attempt goes wrong Lunt takes full advantage.
TR 6 Blue Bells 6
Matt Norbury's name is pulled out of the hat. And it all comes down to a shot to clear Nobby's yellow from the black pocket after the Rileys cueist loses position earlier in the rack. Fran Sidebottom plays it well. The cannon leaves the Blue Bell man in prime position and both sides have to be content with a share of the spoils.