S&DPL Premier One                                                                                          (Wednesday, December 7, 2011)
Team Rileys 7 Silver Jubilee 5

Week eight pits Team Rileys against Roy Cushworth's Silver Jubilee. With both teams susceptible to bouts of inconsistency the only thing guaranteed will be a string of excuses from Danny 'the moan' Shone should Jubilee suffer their fifth defeat of the season…..
Team Rileys 0 Silver Jubilee 1
Stockport Singles League champion Roy Cushworth demonstrates why he is thought by many to be strongest player across all three divisions with a clinical display in the opener. Jubilee's mild-mannered potting machine produces an excellent break before clearing with ease to deny Rileys opener Pete Bruce a shot.
Team Rileys 1 Silver Jubilee 1
Andy Jones continues his resurgent form with a comprehensive win in rack two to tie up the match. Jones clears to black from the break before turning down a difficult pot in favour of a safety. The Butler serves up the fudge and is rewarded with a poor return from Pete Clarke. The black is sunk and it's all square.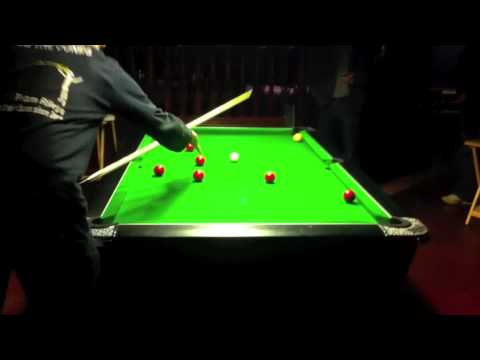 Team Rileys 1 Silver Jubilee 2
The rack three break leaves multiple yellows and the black safe. Tony Langdale opts for reds against a whisky-fuelled Dave Walker and following the early exchanges the Pub Player targets the cover shot, only to see his ball drop. Walker follows up with an intentional foul but leaves a tough pot into the middle. Langdale sinks the yellow before a solid clearance ends with a cannon and a two-shot finish on the black.
Team Rileys 2 Silver Jubilee 2
Jason King takes advantage of a raft of poor shots from JP Considine to continue the pattern of victories for the player breaking. The Terminator is also some way short of his best – but easily has enough in the locker to see off Considine's challenge. King also demonstrates how easy it is to shake a beaten opponent's hand straight after the rack has finished.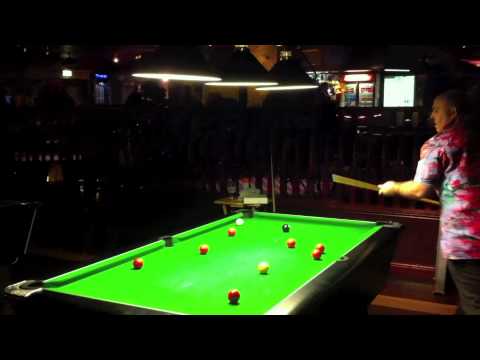 Team Rileys 2 Silver Jubilee 3
Bob Grant appears set for the counter-dish before taking his eye off a relatively simple pot. The outspoken Steve Horsefield steps in and produces an accomplished clearance to punish Captain Fudge and edge his side back in front.
Team Rileys 3 Silver Jubilee 3
Steve Pardner and James Shone jockey for position early on in rack six. Shone opts to pot while disturbing other balls – but only succeeds in sinking his opponent's red. The Pest steps in, using his two shots wisely before gaining pin-point position on the black to even up the match once again.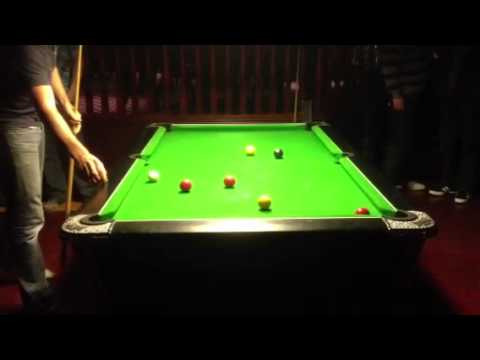 Team Rileys 3 Silver Jubilee 4
Steve Pardner is put straight back in for the opening rack of the second half. But his hopes of taking two wins from two are dashed courtesy of a Steve Horsefield fluke. The miss would have left Pardner on a reasonable finish with two yellows both in the open. However, Horsefield's missed red knocks his one remaining colour into the pocket and Jubilee's scarf style guru mops up.
Team Rileys 4 Silver Jubilee 4
Pete Bruce demonstrates his class with an accomplished clearance in rack eight. Denied a shot in the opener The Nuisance responds by potting Pete Clarke to the sword in clinical fashion. Bruce gives a master-class in pin-point position around the black spot before making it four apiece with a confident pot into the middle.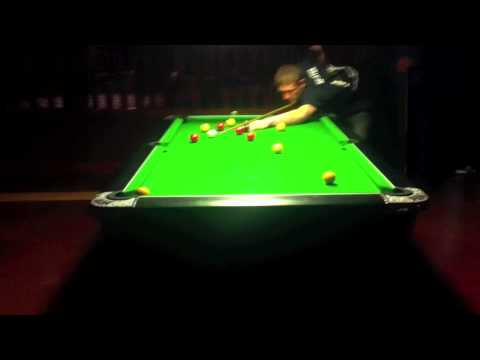 Team Rileys 4 Silver Jubilee 5
Roy Cushworth shows he his susceptible to the odd error with a foul break in the next. But Andy Jones fails to take advantage – potting the white off the re-rack. Cushworth clears down to his penultimate ball before his clearance breaks down. But Jones's safety gives a slight opening which is all Cushworth needs to give his three-man team another rack.
Team Rileys 5 Silver Jubilee 5
Advantage swings one way then the other in a crucial rack 10. Matt Norbury holds sway in the early stages before gifting the initiative back to Tony Langdale. He declines the generous offer by leaving a tough cut. Norbury demonstrates nerves of steel to make the pot while also gaining perfect position on the black. Norbs nails said black and the sides are back at evens stevens. The background music is Dodgy. Nothing dodgy about those two shots.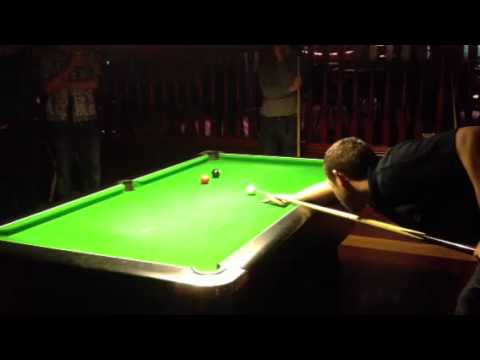 The crucial yellow and black finish by Knobby from another angle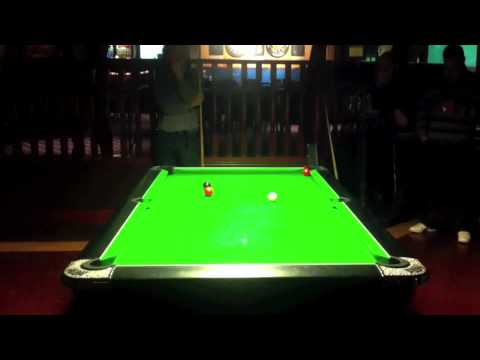 Team Rileys 6 Silver Jubilee 5
Kyle Wilson takes advantage of an in-off to beat James Shone and move Rileys ahead for the first time in the match. The Rookie fires the black into the far bag to finish off a confident clearance and leave a shell-shocked Jubilee side needing to win the last to avoid defeat. Does he need the two? Check out the vidoe footage to find out.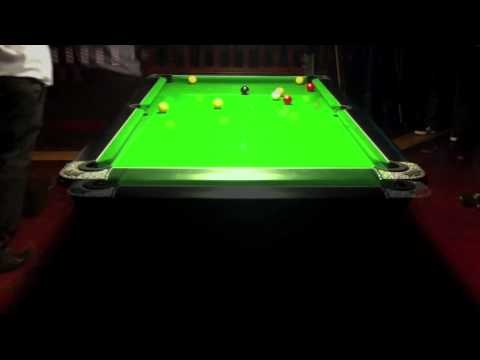 Team Rileys 7 Silver Jubilee 5
Danny Shone is the Jubilee anchor (rhyming slang?) man following 'Shone the Moan's' late arrival. With his book of excuses close to hand Shone readies himself for action against Jason King – before realising midway through he's wearing an additional and surely performance-detracting item of clothing. The automatic time-out is called before the serious business of pool resumes. Kingy is strangely off colour and gifts Shone a simple draw-earning clearance after giving away two shots. Shone calls the foul snooker but makes the school-boy error of failing to nominate the black. The player who cost his side the 2010 Winter League title with his missed black doesn't miss said colour this time around. And King gleefully takes advantage to seal the win. Shone reacts by picking up his excuse book and heading to  http://www.shootpool.co.uk – see the forum for details.