Team Rileys prepare to meet a side who have taken their 'Inconsistency Kings' title this season with the visit of Cabbages. Anything could happen against a team featuring the likes of Rick Bradbury and Paul Smith who hammer Roy Cushworth's Silver Jubilee one week before being taken apart by relegation candidates Windies the next…
Team Rileys 1 Cabbages 0
Paul Smith looks on for the dish in rack one before a miscue gifts Dave Walker two shots. The Pub Player is favourite from that point on and wins the fudge battle before taking out an excellent clearance which ends with a trademark double. Also… hot off the press… one of the two Rileys' boilers is back up and running. It's hotter than the hinges of hell in the A6 venue on the night. That could be a slight exaggeration, but sufficient to say that temperatures inside Rileys are higher than outside for the first time in two years. In fact, there's even no reason for Danny 'The Moan' Shone to wear his infamous hug boots. 'What?' I hear you cry – 'there's no reason on earth to wear them anyway unless you're a c**t'. Fair enough… on with the report.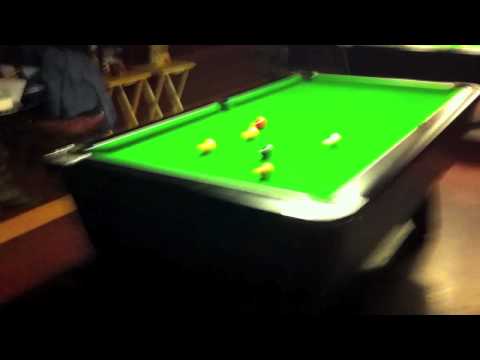 Team Rileys 1 Cabbages 1
Steve Pardner appears in control of rack two with a solid visit that ends with an intentional foul which leaves the black covering a key bag. Rick Bradbury has multiple balls safe but precedes to work his way round the table, using his two shots wisely, before firing a ball in off the black to leave everything on. Bradbury completes the excellent clearance to leave Stevo free to get back to his dog p0rn.
Team Rileys 1 Cabbages 2
Cabbages move ahead with a win for a player Rileys fondly remember for his off-table antics in Chris Bethell. Both Bethell and Matt Norbury have chances before the Cabbages players claim the win. Is this the same team who lost 10-2 to Windies the previous week? Does a bear sh1t in the woods? They're both rhetorical questions by the way.
Team Rileys 1 Cabbages 3
Barry Daws has two speeds at the table, slow and stop. But he's quick enough to take rack four. The dry break leaves Dom Mills facing a counter-dish. Daws fails to clear but he is still in control. The Gypsy gets back into the game before turning down a chance to clear in favour of the fudge. And it's a poor snooker attempt that lets Daws back in for the win.
Team Rileys 1 Cabbages 4
In a worrying trend during the night Rileys also have a chance to take the next. But Bob Grant is below his best after an ambitious dish attempt by Adam Clark breaks down on his penultimate colour. Captain Fudge fails to do enough in the safety exchange and eventually lets Clark in for a simple clearance. Clark is reportedly off to the Silver Jubilee at the end of the season to join up with the likes of Danny 'The Moan' Shone. A strange decision because as we all know Danny Shone is a c**t. Eh? A cist is actually a box-shaped burial chamber made from stone slabs or a hollowed out tree. And why use the double asterisk for a non-swear word? And why use so many question marks?
Team Rileys 1 Cabbages 5
Rileys can't afford to lose the next but it doesn't go their way when Andy Jones fails with an ambitious cannon shot into the far corner. Tim Fox punishes The Butler to leave Rileys facing an uphill battle in the second half.
Team Rileys 1 Cabbages 6
Adam Clark maintains his strong record against Rileys by coming out on top of Bob Grant (ooh-err) for the second time. It's far from vintage from the Rileys skipper but Clark takes out a decent clearance to edge his side towards the finishing line.
Team Rileys 2 Cabbages 6
Dave Walker takes on the flamboyant Perry Bethell in the next. Cabbages' youngest player fires in the balls from all angles before missing a double that would have set up the win. Pubby only needs one decent chance in an entertaining frame and bags his second win of the night. After the black's potted Walker lies on the table and is treated to a bukk8ke party as an alternative to the high fives that normally treat a win.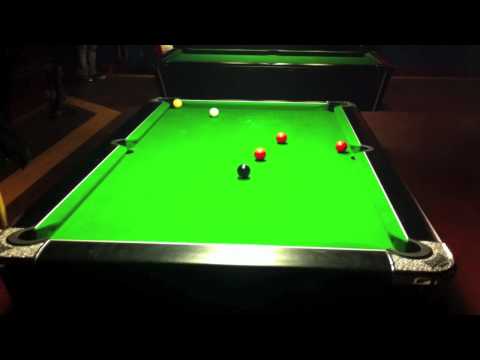 Team Rileys 2 Cabbages 7
A disastrous night is confirmed when Kyle Wilson loses the next to Chris Bethell. Wilson arrives late and a lack of practice shows as Bethell claims the win to continue a commanding display from a Cabbages side fighting for survival.
Team Rileys 3 Cabbages 7
Andy Jones begins the quest to salvage some pride by taking out Rick Bradbury in the next. Jonesy is back to his clinical best and Rileys at least ensure they will not slip to their heaviest defeat of the season.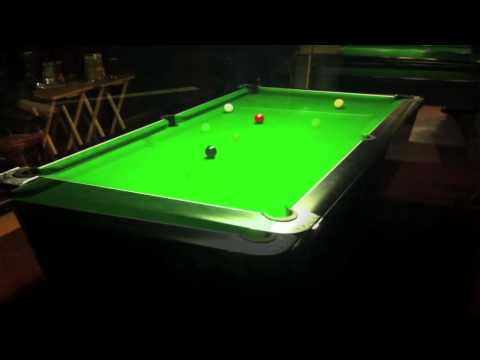 Team Rileys 4 Cabbages 7
Jason King chalks up another win to his already impressive stats by claiming the next. The man on the receiving end is Paul Smith. Arguably Cabbages' best player has lost two on the night to confirm a disastrous overall result for Rileys. But King goes the whole nine yards for the victory. Wait a minute… King pots the whole nine balls for the victory. Wait a minute… wrong game…. King pots the whole eight balls.  Jesus, this report is as bad as the team performance.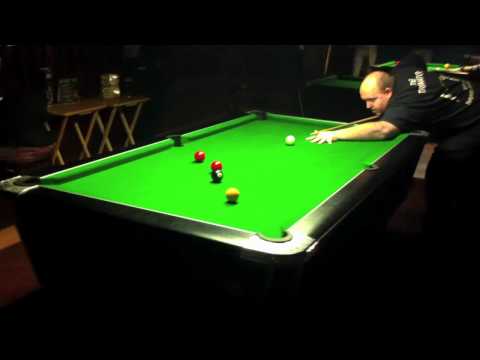 Team Rileys 4 Cabbages 8
A scrappy 12th goes the way of Barry Daws and a battered and bruised Rileys contemplate a disastrous result. Do they blame the tables, the lights, the mild increase in temperature or produce any of several other comments 'The Moan' would be proud of? No they don't… they are simply beaten by the better team on the night.
Final score: Team Rileys 4 Cabbages 8
S&DPL round-up:
Sheps leapfrog Rileys into third after victory over a Lamb B side sinking faster than the Titanic*. Champions-elect Replay edge past Windies while Ollies predictably beat stablemates Egerton Arms to cement second spot. Rileys visit Sheps next in a fixture that could go a long way to deciding who finishes third. In a side issue Lamb B were the latest team on the reciving end of Sheps' cheating claims …. Waterloo Nomads, Lamb B, Jubilee and the whiter than snow white Rileys have all been on the end of Sheps' spurious claims this season. Strange how none of the other teams have complained about one another….
* The Titanic sank in approximately 2hrs and 40 minutes. In fact, most objects which don't in fact float would sink faster than The Titanic. Numerous variables affect the rate in which an object would in fact sink including tidal energy, volume, salt content, water temperature etc etc.