With Rileys on their worst run of the season after back-to back losses nothing less than a hefty victory over already relegated Egerton Arms will  keep alive Bob Grant's side's faint hopes of finishing third. Rileys claimed an 8-4 win in the reverse fixture but will have to surpass that score-line to reel in a Sheps side who enjoy a comfortable run-in against Cabbages, Egerton Arms and Nomads…
Rileys 1 Egerton Arms 0
Bob Grant bans the post-7.30pm darts in a bid to focus the collective minds on gaining a big win over Egerton Arms. But with Egerton already relegated the match takes on a super relaxed ambiance. Andy Jones takes a scrappy opener against Leon Goodier. It's not vintage from Jonesy but The Butler does enough to bag the win with a composed clearance at the end.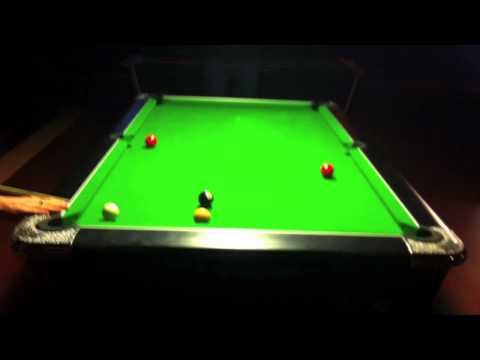 Rileys 2 Egerton Arms 0
The general malaise affecting both sides continues in the second. Mike Dawson fails to take the most of his opportunities and Dave Walker improves his chances of winning the battle of the stats by punishing his opponent at the fourth time of asking.
Rileys 2 Egerton Arms 1
Following an excellent opening pot it all goes downhill for Dom Mills in the next. The Gypsy gifts Daryl 'fudge' Binding two shots and is fudged to death to get Egerton off the mark.
Rileys 2 Egerton Arms 2
An indifferent rack from Bob Grant allows Egerton to square up the match. Captain Fudge follows his vice-capgtain's lead by giving away two shots. Phil Davenport attempts to repay the favour after making a hash of his two shots on the black. But Grant is in generous mood and Davenport sinks the black on his next visit.
Rileys 3 Egerton Arms 2
Steve Pardner gets Rileys back on track by taking out Egerton's number one. Pardner makes it difficult for himself with a poor positional shot on the black. However, The Pest more than makes amends with a sumptuous long range black to reassert Rileys' dominance.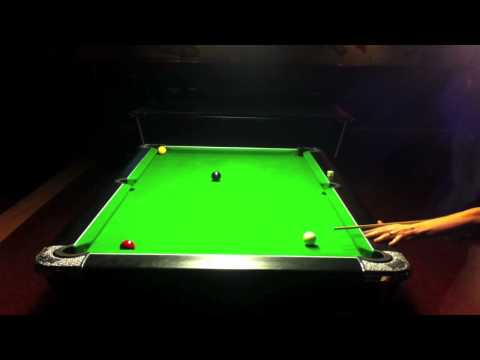 Rileys 4 Egerton Arms 2
Kyle Wilson doesn't put a single foot wrong in rack six. The Rookie approaches the match card before printing and signing his name. It's pure class from Wilson and the high fives go round once again. We should have got that one on video.
Rileys 5 Egerton Arms 2
Rilesy close on on victory with a classy finish from Andy Jones at the start of the second half. The Butler is given a major helping hand by Paul Coppock who looks odds on for clinching the rack before a bad miss. Jones looks to cover the key bag only to see his ball drop. But what happens next is class. Take a look: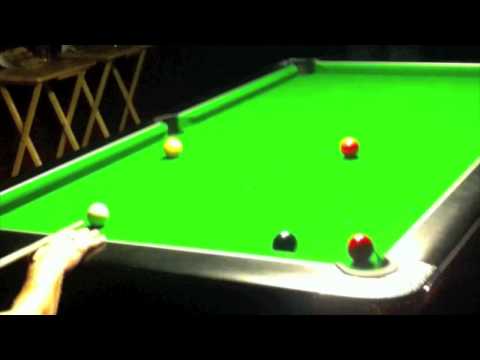 Rileys 6 Egerton Arms 2
When the chance arrives Steve Pardner collects the win in confident fashion after Daryl Binding surprisingly opts to pot a few balls before his opponent. It takes Rileys up to six and the match win is just around the corner.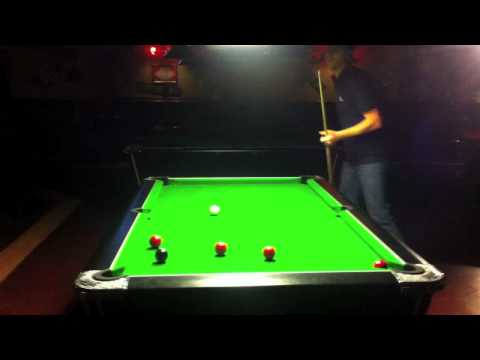 Rileys 7 Egerton Arms 2
Egerton again fail to make the most of their opportunities in the next. Kyle Wilson jumps all over the final mistake and declines the numerous fudge opportunities in favour of a confident finish. The win is achieved and no its just a question now of by how many.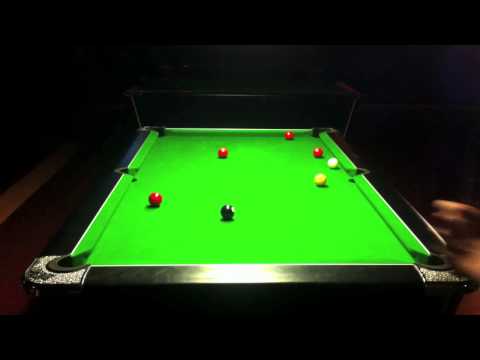 Rileys 8 Egerton Arms 2
Award for rack of the night goes to Dave Walker and Leon Goodier. In a comedy frame Walker is second favourite after inadvertently sinking two balls with one shot. Goodier has a number of chances to take the rack before missing the black. Pubby counters by snookering himself on his final red. But the fluke that follows is top drawer.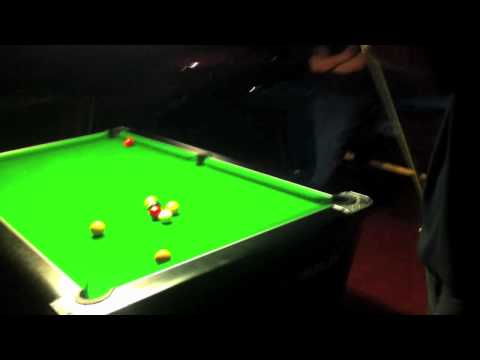 Rileys 8 Egerton Arms 3
Phil Davenport makes it two wins from two after taking the notable scalp of Jason King in the next. It's far from vintage but Davenport takes the rack to restore a measure of respectability to the score-line.
Rileys 9 Egerton Arms 3
A toss of the coin  decides who improves his stats in the last. Bob Grant loves head and that's what turns up to complete a good-natured match.
Final Score: Rileys 9 Egerton Arms 3
S&DPL round-up.
Cabbages improve their survival hopes with a draw against third-placed Sheps. Last season's champs and every season's chumps Silver Jubilee are hammered 10-2 by champions-elect Replay. Cabbages have the most favourable run in with Windies perhaps now the favourites for the drop. But Jubilee complete their season with matches against top four sides Ollies and Rilesy and are in serious danger of making everyone's season by demoting The Moan and his captain to Prem Two.