Team Rileys 1 Windies 0
Glyn Howells looks certain to take rack one after a Steve Pardner clearance attempt  breaks down and the Windies opener is gifted two shots. But Howell turns down the pot on his final yellow and opts to lay up. The decision backfires with a missed black and Steve Pardner mops up with ease.
Team Rileys 1 Windies 1
Bob Grant fails to sink a black at the double in the next and suddenly its Windies turn to mop up. Tony Williamson obliges with an excellent visit to even up the match. Let there be no accusations of bias… here's the Windies vid: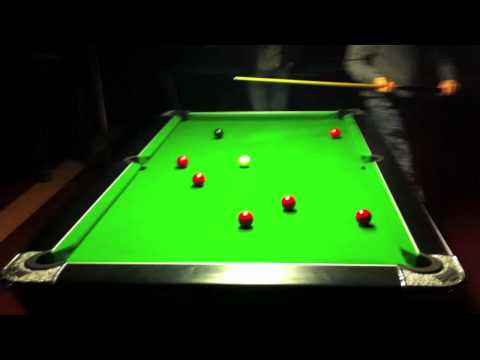 Team Rileys 1 Windies 5
Have we missed something? Well… as a team Rileys go collectively missing for the rest of the half. In summary Dave Walker – who is still creaming himself over his 141 darts checkout – goes gung-ho in rack four and is made to pay. Andy Jones misses a tough black down the rail and Nige Doyle takes advantage before avoiding the in-off when potting the black. Dom Mills fails to turn up for his and Kyle Walker loses out to Al Smith in the final rack of the half.
Team Rileys 2 Windies 5
An inexplicable decision to send the black into the bottom bag rather than the middle costs Windies and Al Smith the next. Kyle Wilson can't believe his luck and avenges his defeat in the previous rack with a decent finish.
Team Rileys 3 Windies 5
Dave Walker finally stops talking about his 141 check-out…. for 10 minutes…. to do battle in the next. Pubby dry breaks but his next visit is top draw. How did that final yellow drop… check out the VT: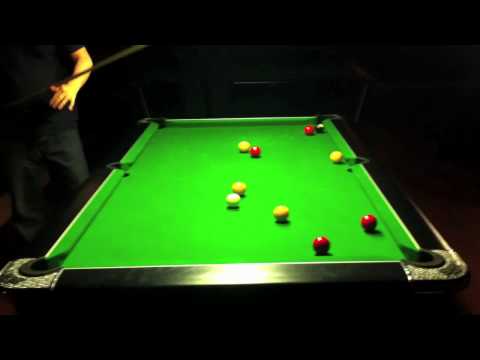 Team Rileys 4 Windies 7
Yes… that's right. Something has gone missing again. The collective malaise affecting the team seeps through to the web editor. Andy Jones misses his second black of the night while Steve Pardner collects his second win by beating Nigel Doyle with a nice recovery pot after a previous poor positional shot, VT below. By a process of elimination Bob Grant must be the other Rileys loser. Lets move on to the next because quite honestly i'm boring myself.
Team Rileys 5 Windies 7
Yessssss the dish. Jason King cis the man with the eight-ball clearance. It's not obvious straight from the break but Kingy makes it look like shelling peas. Take a look: